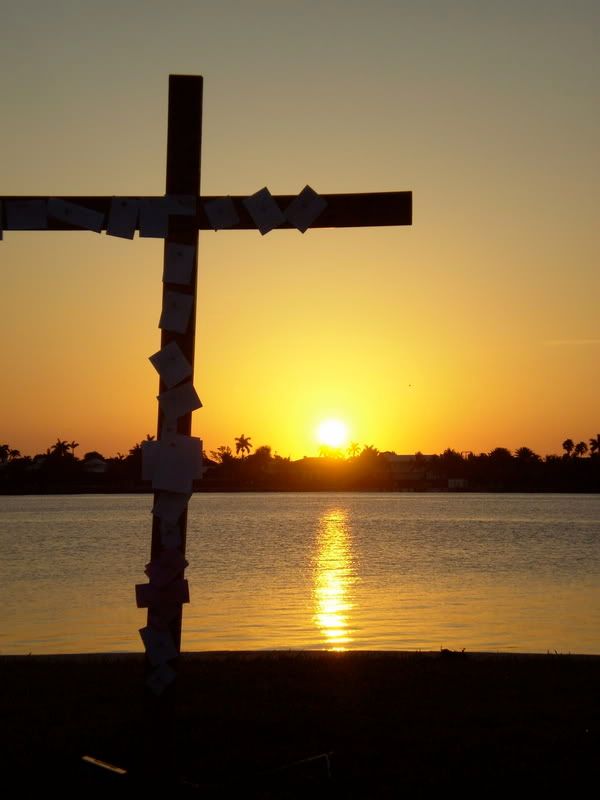 It's Easter... and Casey and I went to the Sunrise service at Currie Park overlooking Palm Beach this morning. We enjoyed the beauty of a cool South Florida morning at sunrise on the intracoastal. Nothing quite like it, especially with donuts and coffee at hand. I wanted to share the photographs because the scene was so beautiful, so evident of God's presence. These pictures make me feel like I felt very early this morning as I sat thinking about what God has done for me through the resurrection...
He descended upon my life... filled it up with His comfort... peace... joy... forgiveness... and His hope... He envelopes my life with His goodness, wrapping me up in the warm light His presence brings into my life each day, available for any and every moment.
Happy Easter! Happy day of HOPE!