Okay, I got a little out of order, I put the Easter morning sunrise photos before these... oh well... I should get some stills off of my video to show you some of the action during the hunt, but no time for now. Maybe later...
As it is, our numbers dwindled significantly this year with Cael in the Marines, Cally away at college, Joel in Tennessee and Daniel in New York, Ben in Atlanta and Katie just plain MIA. Oh... and Tommy was in Mexico...
Zach cooked some great burgers and hotdogs for us
and Casey was the egg stuffer. Shannan hosted us and
she and I were the lone egg hiders this year. She and I
along with Casey, spectated the furniture refinishing.
Mom was very tired and laid low. I'm rambling on and on,
and adding space here in order to push the picture below
down past the white side bar that is covering it up on my aol
browser. The archive sidebar doesn't show up on safari,
go figure...just in case the archive sidebar is blocking your view,
I am rambling. You're welcome.
But anyway, the rest of the cast; David, Bethany, Sarah,
Paul, Zach and Casey carried on the Kiedis egg
hunting tradition with style and had lots of fun.
Our time began with some furniture refinishing
by Bethany and Sarah. They found this coffee table
for $30 at Goodwill and spent much of the time sanding
and staining it. We were their audience and Paul helped
them with the staining. Everyone was impressed by the outcome.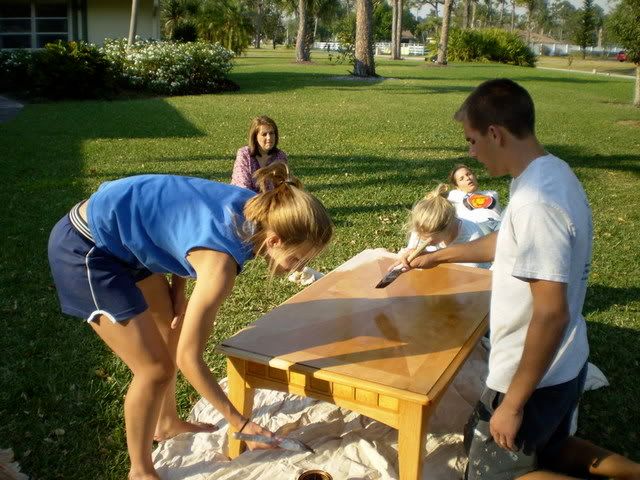 The Easter basketheads have grown up, but old habits die hard...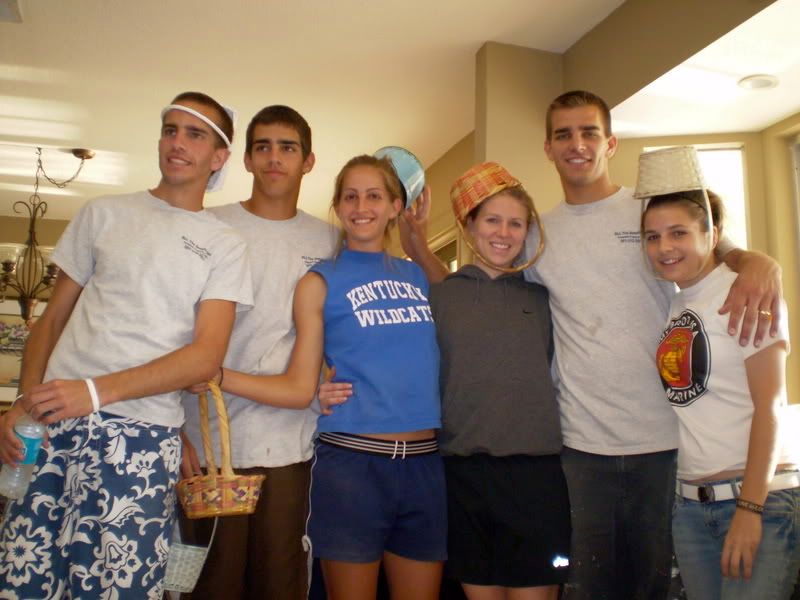 The cousins with their spoils... and their dirty feet...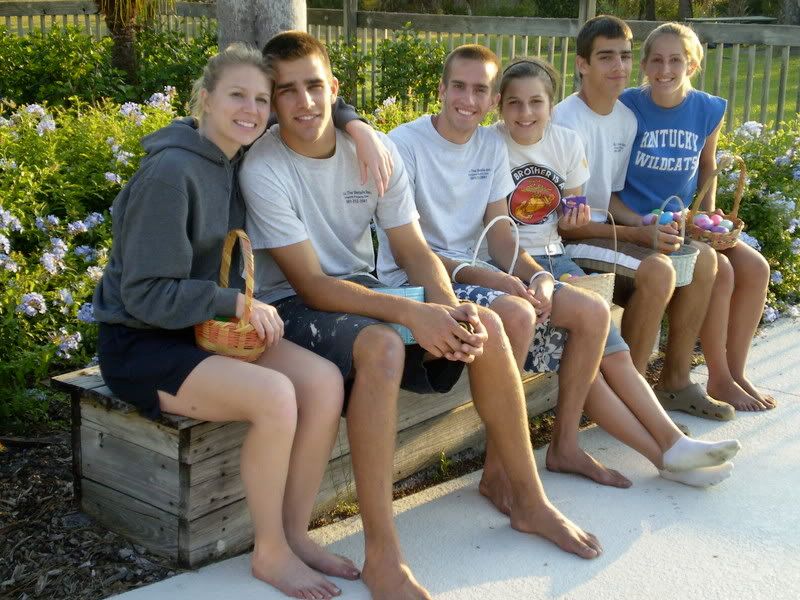 Fun with eggs...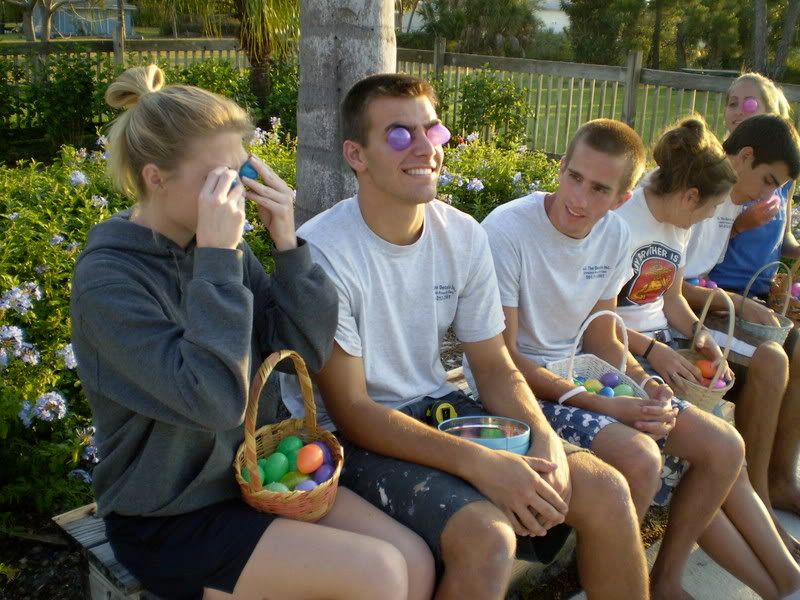 David and Casey...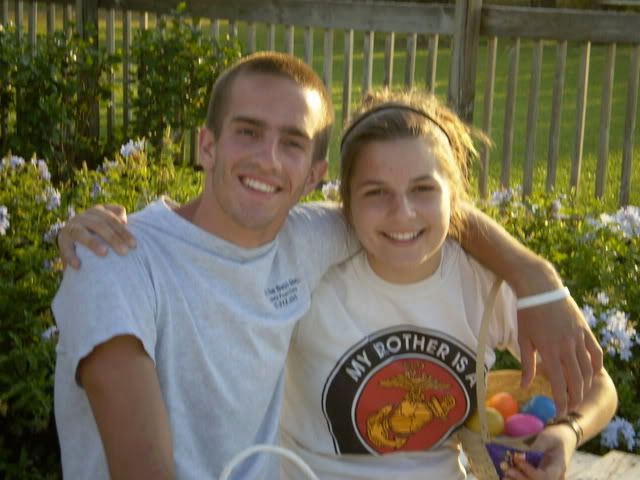 The ladies lounge awhile after all the excitement...