I know... I'm not in chronological order - again! Agh! But I thought it was time to get some of Cael's USMC graduation shots up for you. I have been stuck because all of my photos are in the other computer and it has no internet right now. So tonight I worked on transferring pics from webshots to photobucket. Blech! Big pain. For now, here is a sampling of the sights (also not in chronological order... help... what's happening to me?) from Parris Island Recruit Depot.
Cael, the United States Marine Corps bootcamp graduate and Casey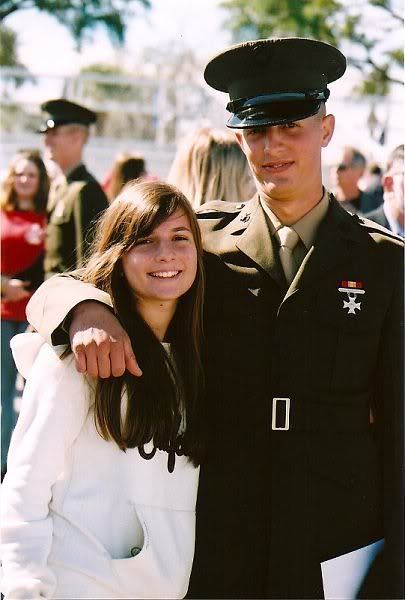 Cael marching with his platoon at bootcamp graduation practice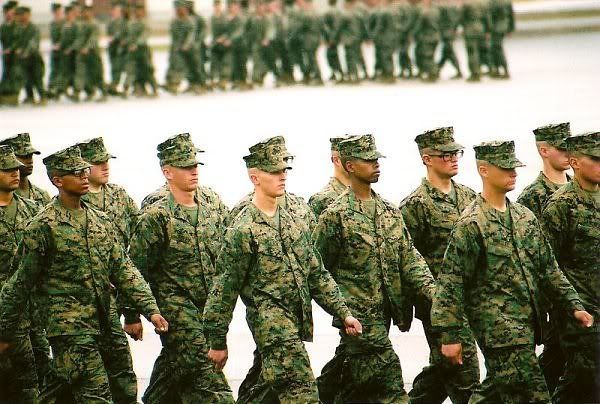 I think the guy's faces on this one look like a Norman Rockwell painting. This is how they ended the EGA (Eagle, Globe & Anchor) ceremony.... singing the Marine Hymn. It was incredible! (Cael is in the back row, near the center of the photo.)
The Guideon passes with the platoon flag: 1st Battalion, Delta Co., Plt. 1009 - Again, back row just about center.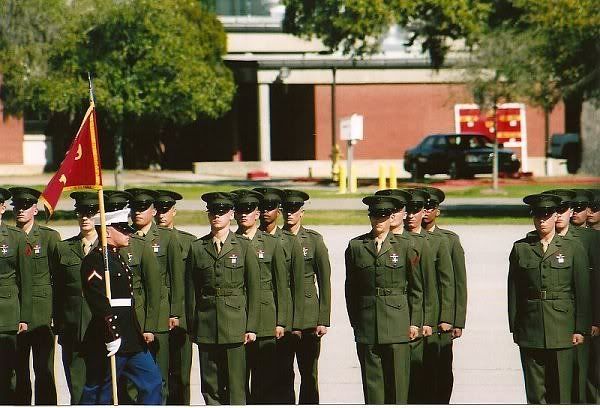 My favorite shot. A graduation moment... most handsome Marine on the parade deck!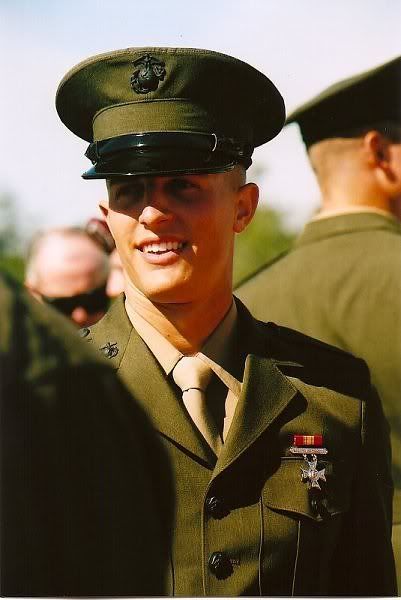 This Marine has become one of the newest members to earn a spot in the RIP (Recon Indoc Platoon) after passing a gruelling swimming and physical endurance test. He was one of only 4 out of 50 to make it. It is his goal to be a Recon Marine! Congrats to Cael on making it through bootcamp and now this first hurdle toward Recon!