The adventure begins at Palm Beach International Airport this morning at 10:00.
It looks like Cael is about to board a Spirit plane. Ha! They really flew delta, but upon our arrival and seeing the names of all the airlines on the signs in the drive up to the terminal, Cael remarked something to the effect of how glad he was that he didn't have fly on an airline with a name like Spirit. Funny that he appears here to be doing just that.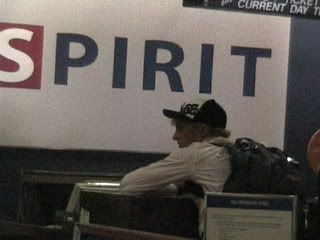 Cael gets ticketed and through the line early.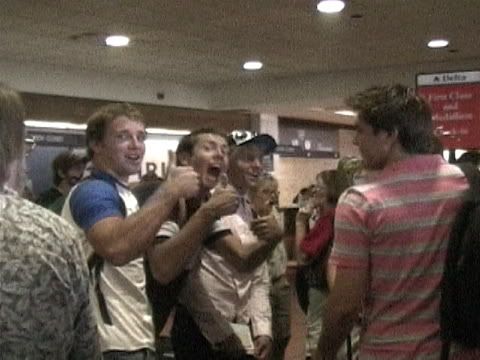 It was a hub of activity at the terminal this morning. Almost 90 students packed and ready for the time of their life in Europe for 10 days.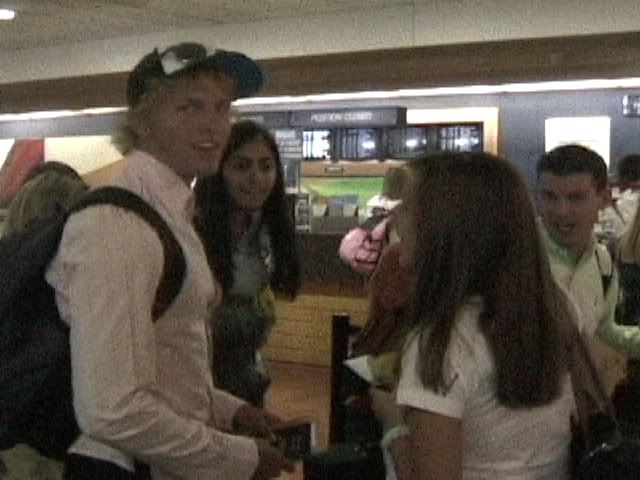 Lots of friends and fun.
The plane should have taken off by now. The kids are on their way to their first European stop in Germany via New York. Quite a layover there in New York and then a very long flight again after that until they reach Frankfurt. All the hard work of prepping for the journey is over. I can't believe they are finally on their way. What an adenture lies ahead. Makes me want to get on a plane and go somewhere.